November 9, 2010 in World 033 News
Welcome Readers.
Halloween has finished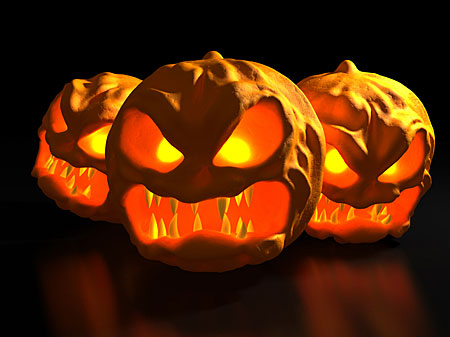 The fireworks have begun
War. War. War.
From the start of the world there has always been tribes warring. This world is coming up to its two year birthday late January.
In this issue of the blog we will be looking at a few particular players/tribes from the Who! war , that set the foundations for their improvement in the future .
I hope you enjoy it
A map courtesy of druss the legend , while the tribes were complete and the battle lines were set. Just a watch merge into Legion left.
Map September 2nd 2009
Here is a detailed overview of why this war happened.
Legion's corner :
(To be added once mailed complete version by PZA7)
Detox's corner:
'The war started since we had nowhere to expand. Hawks to our left and our noble allies Legion to our north. We decided it was logical to declare war on them with our allies.'
Hawk's corner (Army Lover 8):
'The war against WHO was not much of a war, it started when Hawks merged the tribe COLA, and inherited the politics involved there. Eventually WHO merged into LEGION'
Who?'s corner (Redmuss):
'Going back in time to the declaration of War on Who?, I would say it was necessary for the rest of the world to band together and take us on (bunch of hugger I might add! :D) because with the morph/who merge we were spread from north to south now and touched everyone else it seemed. We had a good relationship with Hawks at the time so we didn't really have a ton of threat on that front. E=MC2 also stuck to their own territory for the most part and had no interest in helping us.'
Top 20 Player Conquers from the Who? War (Forever Gains)
1st – IFY Who? – 92
2nd – Wesgan Legion – 90
3rd – MythicalLegend Legion -76
4th – Brett Golding detox – 74
5th – yut-yau Legion – 48
6th – Pza7 Legion – 46
7th – Acid burn247 Hawks – 45
8th – bigdavedee Legion – 34
9th – koe82 Legion – 28
10th – Balkan warrior Detox – 26
11th – Rhandaltor Legion -23
12th – eastpark1974 hawks – 20
13th – pimpf hawks -19
14th – Iron drago Legion -17
15th – Pbnjman detox – 16
16th= Drunk in the morning Who ? – 15
16th= mrleebrown hawks – 15
18th – Army lover 8 hawks – 14
19th – ozonejr detox – 13
20th – Lussianos legion -12
This conquer chart overall shows Legion dominated the war against WHO? , probably warranting them getting the merge with Who? and making them the number 1 tribe here on w33 to date. Overall, Legion were winning this quite respectably, even with help from both Detox and Hawks. Yut yau, wesgan, Pza7 and Acidburn all with a number of conquers as per usual.
Why Who? merged with Legion
Pza7 said:
'We were in the thick of the war and going strong when Redmuss out of the blue contacted me.  We started having some very civil discussions about merging. He didn't beat around the bush or seem to have a hidden agenda. Speaking with him, it opened up my heart and mind to consider the merge.
As the discussions progressed, I was quite keen and felt that this was the best option for us in the long term.
Previously, I hadn't seen eye to eye with IFY and I know now that he actually wasn't keen on the merge at all. Initially he was convinced into it by Redmuss, Pimpjam and the other higher council of Who?. IFY mailed me and we put out personal issues aside, forgave each other for any bad blood and for me, this sealed the deal.
I spoke with our council and most were keen and/or knew that I wouldn't want to do this if it weren't in our best interest. Some voiced their concerns and any issues or doubts that they had were resolved before we finally agreed the merge with Who?.
You know, a lot of people think we did it for points/status etc. but the simple fact was that there were casualties in the war and both tribes were facing a decline in their player base.It seemed an obvious choice for me to go forward with it considering the number of new players that would join who were active, experienced etc.
After sitting the accounts of the people to be invited, they joined. Since then, we haven't looked back . It improved our tribe greatly and it didn't take us long to gel as one tribe on a council level and the general player base. At first some referred to themselves as Who? players and stuff like that but in about 2 weeks, we were all LEGION.
It is by the far the best decision we've ever made and I don't think anyone in LEGION will deny this.'
Redmuss said:
'Many of us in WHO? were getting along with the Legion crew pretty well during the war – lots of respect back and forth. We also were both having a tough time with active vs. non-active. From the perspective of making a better single tribe and also moving the world forward it made sense.'
Now a map thanks to iruro, after the merge.
Jan 16th
Legion Definitely own a good quarter of the world expanding into more contact with Detox , E=mc2 and Hawks. This gave them plenty of Ks of support , and plenty more active players . Nice Merge Legion. Well constructed by Pza7 and Redmuss.
It made this world what it is today !
The standouts during the war :
Legion brought to you by Pza :
'As for outstanding players during the war, a lot of names come to mind.
Wes was probably the one who had the most gains over them. Yut, Ox, myself, Koe and Palidan(who has now quit), were all very active during the Who war .
Tbh, everyone made a contribution and it was during this war that we had our first proper co-ordinated mass attacks . It was great fun and we still talk about some of our ops now.
Someone I was really impressed during this time was Rhand. Man, he came under some serious heat after saurabh backstabbed us but he held on. Quite honestly, he was being owned to start off with but he didn't give up and never complained about it. He support requests were a bit frantic at times but I don't think he ever considered throwing in the towel and allowing them to feel they defeated him.
After he weathered the storm and we started attacking saurabh, it gave him some breathing room and despite all his losses, he carried on and started to rebuild. I gained a lot of respect for him during this time. He is definitely the kind of player who you would want in your tribe. A true fighter who stays positive no matter what; a great guy basically. :)'
Detox:
'All our players did well . The stand outs of course were Brett Golding & Balkan warrior'
Hawks brought to you by Army Lover 8:
' Acid Burn247 and Stiker De grey generally.
They helped make Hawks become what it is today
there are many that have quit that I miss playing this game with also… but we need to carry the tribe forward…. stand out players of the past consist of Pimpf….. eastpark…. chawthor'


Who? Brought to you by Redmuss :
'Legion/Detox had that great bond at the time and they were the ones really taking it to us. We lost impulses and soul12 but gained a ton of ground on the northern front with Papoomio and Pimpjam leading the charge. Once it got a little even up, and no one was making any real headway, that is when we decided if this world was going to move faster the best way for us to move forward was the Legion merge.'
That is all for this issue. I hope you enjoyed the blast from the past !
On a sidenote congratulations to Legion who have woken up and have started nobling the enemy once again.
Until next time, I wish all of you good fortune.