December 5, 2011 in Graphics
Welcome to another edition of the Graphics Blog!
We've seen a few new faces amongst the graphics community, which is really good. It's been a shaky past few weeks but things are settling down now and we can get back into what matters; graphics.
Yes it's that time again! We have 2 Sotw's for your perusal.
SOTW 28 – Hope
Winner: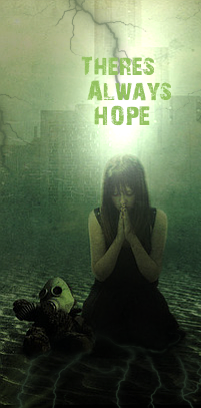 Duke Oscar
Runner up:


Jeremyleite
Sotw 29 – Technology:
Winner: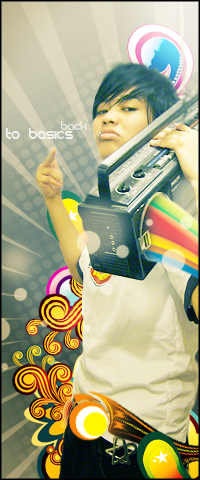 Jalwis2007
Runner up:


Anonymous
—————————————————————
I did some light research today into various Graphic Design employment options. I was rather curious about where exactly to go with "Graphic Design", it's such a broad industry and there is so many different avenues and paths that one can take. Obviously there is many years of study and hard work before I would be in a position to be employed in a high-level position, but it is still good to have a direction in which to travel. So I did what passes for research these days (it starts in G and ends in E) and found a few positions that I found rather interesting. They also made me realize just how far I have to go to get there. The first one that caught my eye was the following:
Company: BUILT
Location: US – New York, New York
Job Level: Mid-Level Staff
Field: Graphic Design
Job Functions: Design, Product Development
Description
•Design and develop colors/surface patterns for various product lines, as well as develop new concepts and placed graphics. Put together mood/inspiration boards and researching the market for competitive products.
•Provide presentations, visual merchandising, planograms, renderings and other requests for the sales team
•Work with product development and production departments to provide pattern repeat files, interior logos, analyze and provide comments for strike-offs and lab dips
•Create original prints or re-create prints for special requests. Create color stories and compile print options in cohesive presentation form.
•Work on merchandising of new product, assigning colors and prints to each product, putting together the color/print story of each launch
•Work with Product Design team on logo treatment artwork, placement, creating spec files
specific Skills
•Bachelor's degree in Graphic design
•3-5 years experience as a graphic artist
•Understanding of surface print production process
•A sense of merchandising and knowledge of current trends and aesthetic
•Surface pattern design skills (drawing, various techniques, re-creating vintage/found patterns in a digital format)
•A sense of aesthetic and taste for color for color and print development
•Advanced level of skill with Adobe Suite (InDesign, Illustrator, Photoshop)
•Ability to adapt quickly and shift priorities
•Team player

Now, this particularly got me thinking about the true range of which "Graphic Design" can be applied. The job above (legitimate job offer) seems to me to have the mixture of hands-on work and creative design that appeals to me. Creating forum signatures and other such "pictures" are one thing, but designing packaging, products, tools, items, maybe even weapons and the like? That's something I didn't fully consider and that I have started to now look into. It is all a completely new area to me, at this point about the only thing I know is that whatever path I take will be long and rough.
I could never decide what I enjoyed more in my life; mental stimulation or physical stimulation. Both have their ups and downs (literally) but I know that when I start my path in life it will have to be down a road I know that I can commit 100% of my being to. If there is any doubt of discomfort about it, I know that one day it will eventually grow to being a serious problem when I have already committed to that path, and there is simply no "change of mind" at that point. For example, if I got a job designing product "plans", after awhile would I want to build them? Or if I built them, after awhile would I want to design them? Or would I get to the point perhaps where the only thing I wished to do to them was burn them rather manically?
The second job offer that caught my eye was this one:
Company: BANDUJO advertising +design
Location: US – new york, New York
Job Level: Mid-Level Staff
Field: Graphic Design
Job Functions: Art Direction, Design
Description
Are you absolutely passionate about the art of design and typography? Is it a craft that's in your blood, not just something you learned on a computer? Do you search through hundreds of fonts to find that exact one? Does every single letter have to be kerned correctly for you to be satisfied? Do you not stop searching for art until you've found the absolutely perfect visual to complement your creative? Do you have a strong sense of pride in your work such that "good enough" is not in your vocabulary? If that only begins to describe your passion for design, we'd love to talk with you.
We're a 15-person, full-service ad agency in the Chelsea/Flatiron area with great clients and a dedication to providing them with outstanding, beautifully designed creative for absolutely everything we do. We are seeking a talented designer/art director with outstanding creative, typography and design skills.
To us, your length of work experience doesn't matter. If design is in your blood you have it whether you're just starting your career of have been doing it for a lifetime. We invite you to submit your portfolio and show us your talents.
Now, these two job offers (this one and the one above it) to me represent two of the main styles of "Graphic Design"; Product and Advertising (though of course there are many others as-well). The product being things such as mentioned earlier, designing items or appliances, tools, etc and the advertising being things such as website design, billboard posters, magazine or newspaper ad sections, Logo's and so forth. The one thing I have noticed is common through-out most of these jobs is the requirements of: A base degree in Graphic Design (bachelor, diploma, etc) and experience as an "artist" or such. As far as this thing I've heard people refer to called a "plan", that's the closest I've got. Finish base education. Do some kind of Base Graphic Design course. Become a brilliant artist/designer/something and take over the world and bring about world peace and $10,000 a week. I know, flawless right?
I have actually given some thought to going into game design previously. Although things such as C++ and AI programming are not my specific fields of interest (I struggle with bb codes). Concept artist however, would be a simply awesome job. The skills required though to do that are far beyond my scope of understanding at this point, what I have seen from browsing through some of the current concept artists you find around the place makes my "artwork" seem like someone knocked over a paint palette in a busy hallway and left it there for about 47 years (though I suppose you could still call it "art", just about anything is these days).
At the end of the day I suppose I will just have to take it as it comes, but there are some good jobs I have seen around the question is more likely the competition for such jobs. It's a big industry, more-so these days with such high demand for things such as advertising and the like. Hopefully as I go (I have a long way to go) I will be able to get some work experience somewhere though I do have some small "work experience" lined up at a local newspaper (basically going and having a chat with some of the writers and a look around the place) which was yet another avenue entirely I have also considered, but that's another story entirely.
Showcase?
Time to showcase some other inspirational pieces, and a few thoughts on the topics.
Digital Art
I do so love digital art. Something about the subtlety of it really just stirs something emotional in me. I love the softness of it, the detail involved in the truly great pieces (that applies to all art of course). Above all that however, I like the fact that it is different than traditional art. I certainly wouldn't say one is more skilled than the other, but they are two very different types of artwork and sometimes it's rather subtle, other times it's rather obvious. One thing I like about digital art is the focus on lighting and depth, yes there is always that aspect in any artwork, but I find it is more prominent in digital art than in traditional. For example:

Painted Scales (Original page – DeviantArt)
by ailah
Or
Troll-ish (Original page – DeviantArt)
by Artsammich
These are some examples of how quite often in digital art the lighting can actually be the main focus of the piece. In the "painted scales" piece, the first thing when I looked at it, if I was to describe the artwork in a single word, it would be: "warmth". The reason for that, when I looked closer, wasn't because of the fire at all. It was because of the glow around it, the glow on the dragon, physically being able to see the "warmth" and mentally feeling it on myself. That to me, is how powerful lighting can be. Simple lighting can stir emotions and thought and should always, always be remember in your own pieces. Even just practicing shading and directional lighting on a cylinder or spherical drawing for example, you can see the massive difference that it makes. I really love that, how something so simple can be so powerful.
However, there is one other thing I would like to point out that makes the lighting so effective in that piece. It's directional, but not one-dimensional. Many people (myself included, on many occasions) make the mistake of having the lighting coming from a specific area, yet still wondering why it doesn't look realistic even though the shadows are in the right places and the lighting is clearly striking from one side. And this piece shows why that doesn't work, because if you look at the dragon it obviously has great depth, but look closer at the lighting. Where is the scenery lighting coming from? Where is the light source of the scene? GO have a close look, I'll wait.
So did you find the answer? Indeed, the lighting is not coming from the fire itself but is actually coming from the moon behind it. The fire is a prominent light source, but the "scenery" light source is the moon, you can see this from the various shades of white and grey on the left side of the image and in the background behind the trees. This is well done, because it would be very easy to make the fire the only light source, but that would not be realistic, and it is an error I have made a lot (and still do it). Realistic lighting is always coming from several angles, the main thing is making sure that all the angles where lighting would be coming from are not overpowering each other. As in real life, the moonlight would be overpowered by the direct glow of the fire, if you were looking at it from that angle and the subject was sitting that close to it, however that doesn't mean that the moonlight would simply cease to exist.
Something to think about for your next piece (be it an artwork or a sig): "Where would the lighting truly be?"
Traditional Art
If digital art gets a focus, so too does traditional. What defines "traditional"? Usually it is referred to as such for paintings, drawings, anything that isn't done on a computer basically. Whilst a lot of art and artists have seemingly migrated towards digital, there is still a strong passion for traditional art today and the masterpieces of original art shall always remain as such. It really is quite different for example being at an art gallery, to an on-line gallery. The traditional forms of art do have the "hands on" advantage over digital in that regard, in that I find drawing (whilst I'm not very good at it) really keeps you in touch with the world as you see it. Sitting on a bench or laying on the grass in a park or forest with just you, a pencil and a sketchbook is a very uplifting feeling that is very hard to get from sitting in front of a computer with a graphics tablet.

White Rabbite (Original page – DeviantArt)
by roni-yoffe
Now, this piece here. Aside from being completely adorable, is what I do like about traditional art. Emotive pieces, with just a pencil or a brush. The way that it incorporates the background as part of the piece, using shades of grey and the white background itself to create the image. The use of simple pencil shading to create the lighting effects with all the tools and techniques of photoshop and the like. What I mostly like about traditional art is that it is so personal. Digital art quite often can look more aesthetically pleasing, but lack that… Personal touch. It is true that having drawn something, holding it in your hands is a really fulfilling feeling (to me personally at least). It makes it feel like one of a kind, and it's not so much about what it looks like but how it feels, that makes traditional art what it is to me. It brings about a different reaction in me personally, I look at digital art and think "wow, that looks beautiful", and then I look at traditional art and think "wow, that is beautiful". It's more beauty in a state of existence, what makes the masterpieces of traditional art is quite often not even to do with the actual image itself, but about the life or love behind it, the times that the world was in during that period, and so forth. Perhaps you feel the same and perhaps not, but that is part of the beauty of the traditional art as-well, not everyone always agrees. You can show someone a digital artwork that you think is stunning, and 9/10 people will say it's very good. You can show someone a traditional artwork you think is stunning, and probably 4/10 people will agree with you, the others will likely have their own opinions on it such as they don't like that style, they don't like the concept, and so forth. Isn't that what makes us special though? Isn't that what beauty is? We are individuals and the reason we are so is because we disagree with each other. Not everyone sees that as a "beautiful" thing, however that is why… It's beautiful. Head hurt yet? Anyway.
Photography
I have mixed feelings here. On the one hand, I do not think photographers are anywhere near as skilled as artists are. Yet… It requires even more creativity in a sense. An artist has a blank canvas to make something out of nothing, a photographer is working within the constraints of reality. I have tried photography before, taking a picture isn't hard but making that picture worth seeing… Is. Trying to convey a message through a single image, trying to make it powerful without the use of extra tools, keeping with the "realism" that most photographic artworks have (in that you can't add extra things or effects, anything within the picture has to be natural and real to be photographic art). How do convey fantasy effectively, with real life images? That is a challenge that is underrated.

Curiosity (Original page – DeviantArt)
by Sugarock99
A perfect example right here about the creativity aspect. I think it takes a special type of person to be good at photography, you don't have to think outside the box; you have to be able to take that box and turn it into a brain, put it into a box within another brain, so that the brain in the box can think outside the box in the brain. Or something. Whilst photography isn't quite my favorite avenue of art, it certainly has some extremely talented artists by its own merit and I have seen some true masterpieces of photography over the years. The best way I think to experience photography though, is to first give it a go yourself, anyone can try it with just a camera, but someone special can make it unique. Do you think that person is you?
In the end, these are just three of an incredible range of art types. There is always something for everyone, you just need to find what it is that stirs something within you. Is it skill that moves you? Or creativity? Or emotion and passion? Perhaps you have your own individual ideas about art, and what makes it "art", and in my mind, right there you have your answer. Think about that.
Tutorials and advice
This is a very simple yet effective tutorial for learner some of the more advanced tools in photoshop. This tutorial requires a fairly baseline knowledge of photoshop (Ie. How to use the tool box and what filters are). I will post some beginners advice as-well.
In this tutorial, I learned a few useful things such as creating the stars effect without using fractals or c4d's or the like. It was really quite fun and I loved the outcome, I even think mine wasn't too bad:
I would really advise everyone to attempt this at some point. The tools and techniques used in this are very helpful, and even if you think you are quite good at what you do you should attempt this first, as a certain level of measurement. If you can do this with ease, then indeed I think you are ready to progress, but if you found there was something you didn't know in this, then perhaps there is still more of the "basics" left to learn.
As for the beginners, the main thing is to get acquainted with GIMP. GIMP is a free graphics manipulation program that can be found: http://www.gimp.org/. As a beginner I don't believe it's best to jump straight into the deep end with photoshop. I learned from GIMP first, and progressed to photoshop and with the basics I had from GIMP made photoshop a lot easier to use. Below you can find a useful variety of videos on the functionality of GIMP (I know most people just fool around for ages and try to do it all without learning first, but it does pay off to take a shortcut and learn it first). Once you have mastered the functions of GIMP, then you can move onto sig making.
30 GIMP tutorials for beginners
If you have any problems or any questions, the best thing is always to ask someone. Just poke your head around: The Graphics Forum and we will help you out however we can, get into the skype chat and talk with other artists and designers, the best way to learn about it all is through experience. Where people go wrong is by getting the wrong kind of experience. Learn what you need to do, then practice it. When you have mastered it, move on. You will not be a great sig maker overnight, like anything in this life it will take time, patience and dedication. Remember that the key thing is to have fun along the way, and getting involved in a community that is also interested in the same thing as you really helps, so come say hello to us over in the graphics section of tribal wars, whatever your skill level we will help you out however we can.
Harb's Section.
Yes I'm going to ramble a bit here. As I speak it is currently 12:30am, my eyes are drooping and about the only thing keeping me going is the fact that when I start talking I can never shut up. I do have to say though, I love doing this section. Having a blog has to have it's own benefits right? An open platform to the world to express my opinions and ideas. Have you ever really just stopped and thought about what it means to be human? To be alive, an individual, to have different ideas and views? So many people in life take their own existence for-granted. Whatever you may believe about life, I think you must realize how lucky we are to have this chance at it. To be right or to be wrong, to live, love, to feel pain or to feel joy. We as a species are spoilt. Like a child, you give too much and they don't appreciate what it means to have it. We have everything we could possibly want, and it's never enough. I'm not a pacifist, but we have so much pointless anger, violence and hate. Ultimately we lack purpose, we try to find it in our lives, in each other, in our careers or family or hobbies but we as a species, I believe, lack direction. A country is only unified with an enemy to fight, a race is only unified with something to conquer. That doesn't mean through violence or war however, perhaps unity can be sought in conquering war itself. Just the fact that I can sit here and have these thoughts amazes me. We are so intelligent, and yet… So incredibly dumb. We are too smart to allow nature to dictate us, and yet too dumb to be able to manage without it. We spend so much time conquering each other than we have failed to conquer anything else. In however many thousands of years we have not progressed to the level that really you would think we would have, yet, we have come so much further than any other creature in existence (that we know of).
Maybe I just think too much. Or not enough. Hmm…
I think I feel myself drifting off into the abyss.
-harb.